Register
Lax On Arizona House Team & Lax On Combine Experience Lacrosse
Lax On House Team
Lax On LI Director Coach Windsor & Recruitment Director Coach Rooney are taking a House Team to the IWLCA South West Cup to showcase your talents in an open team setting and to gain exposure National Exposure
IWLCA South West Cup Open Team
November 6th & 7th
Location: Tuscon, Arizona
Cost: $395
ONLY 24 PLAYERS MAX
2022S-2025s are eligible to register for our house team. Please keep in mind we are taking a certain amount of positions. On registration if you position is not available it means that is sold out. The max roster we will have is 24 players ( two goalies) for this event.

You can be apart of any club team and or high school team to participate in this event as well as already be committed
What does house team include:
1 Onsight Practice- November 5th- TBD Time
Lax On Custom Uniform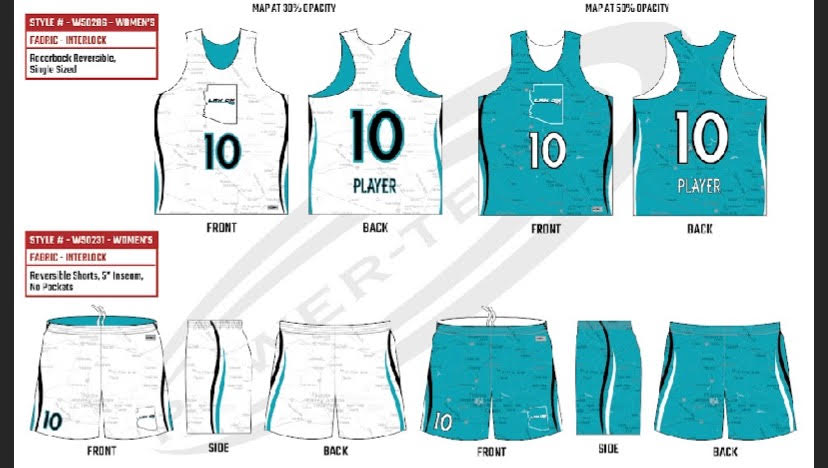 Film
( travel & hotel & transportation expenses not included in cost!!!)
------------------------------------------------------------------
In addition to our Lax On House Team we will be hosting a Lax On Combine that players may attend to maximize their recruitment portfolios and exposure ( you do not need to attend this if you are on the house team but it is in add on. Anyone on house team will get a $100 discount for this event!)
Lax On Combine: The Ultimate Recruitment Experience is coming to Phoenix, Arizona
Lax On Combine :
Location: Phoenix, Arizona Turf Fields
Date: November 4th Time: 4-8 PM
Price: $495
ONLY 50 PLAYERS MAX
Our mission and goal as a female lacrosse performance company is to help you be the 1% in all you do. Lax On Combine is a passion project brought to life, December of 2020, by Lax On Director & Master Coach Vanessa Windsor & Lax On Recruitment Director & Master Coach, Robyn Rooney to help female athletes from all high schools, clubs and lacrosse backgrounds gain the ultimate exposure through our uniquely programmed Lax On training + our personalized approach to recruitment services!

We have a passion to help get you to where you want to be on and off the field as a student and athlete. Lax On Combines are run periodically around the United States to help you gain exposure and support for your recruitment journey. What makes our approach unique is that we do not just focus on you playing! During the Lax On Combine you will receive the following:
4 Hours of Filmed Strength Training, Speed Training, Skill Training & 5 V 5 Play!
Exclusive to Uncommitted Athletes in prime recruitment years
Player Speed & Strength Assessments from our NASM Strength & Conditioning Coaches
Individualize Player Packets that focus on who you are as a student athlete and combine assessment data are shared with a wide range of collegiate coaches
All of our Master Coaches are former collegiate coaches who build a combine program designed to give college coaches the data they want on you to see if you are the ultimate prospect for their team!
All Combines are Live Streamed to college coaches & Recorded
All Film and Player Assessments are sent to over 150+ College coaches throughout the country
Film & Player Packets Included for all Attendees
1:8 Player Coach Ratio
Player Strength & Speed performed by National Certified Strength & Conditioning Coaches
Virtual Post Showcase Recruitment Action Plan Meeting to help you and your parents maximize your combine and recruitment!